Mission
volBrain platform is an online open MRI brain volumetry system. Our mission is to help researchers all over the world to obtain automatically volumetric brain information from their MRI data without the need of learning complex software packages or having expensive computational infrastructures in their local sites.
volBrain platform works in a fully automatic manner and is able to provide brain analysis without any human interaction in few minutes. We have currently deployed pipelines dealing with different brain areas and diseases from both mono-modal and multi-modal MRI data.
This online platform is free for non-commercial and non-medical purposes (research only).
We are looking for collaboration to evaluate and improve our platform, please contact us with any feedback team@volbrain.net

Login
First, you have to register as a new user, or log into the system if you are already registered.

Upload
Second, upload your compressed anonymized brain MRI data in NIFTI format.

Process
Once your data is uploaded, volBrain will process your request as soon as possible and generate a report containing the results.
Get Results
Finally, after your job completion you will receive an e-mail with a PDF report containing your results.
A new white matter lesion segmentation pipeline named deeplesionBrain is now available.
It provides white matter lesion segmentation from T1 and FLAIR images.**
---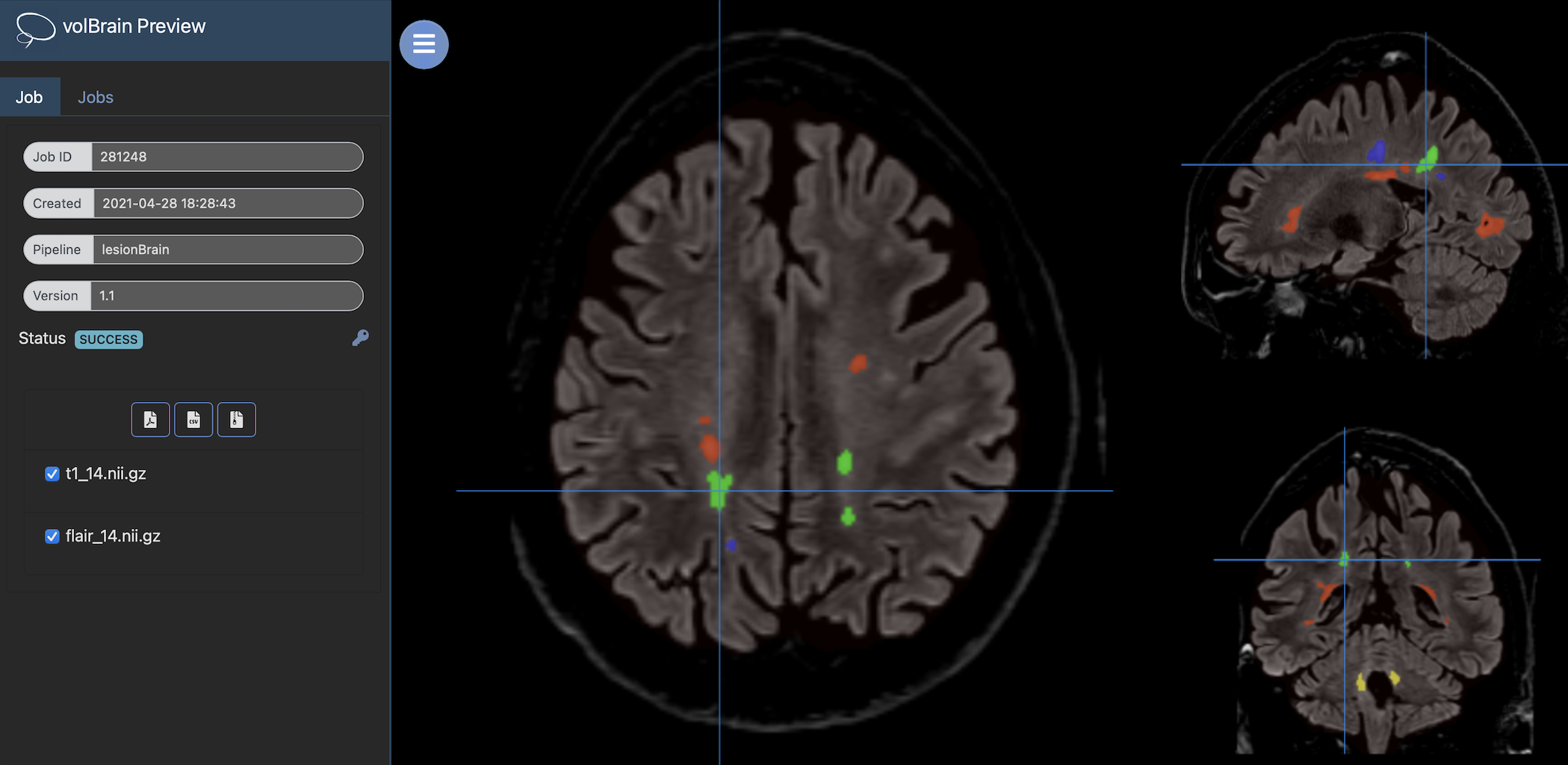 20-02-2023: Welcome to the new platform volBrain.
We're back online with a novel platform offering new AI-based services.