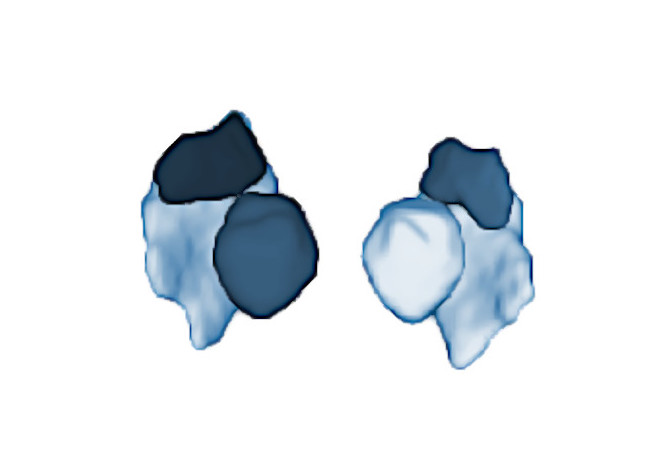 pBrain is a pipeline for automatic segmentation of deep and sub thalamic nuclei (substantia nigra, red nucleus and subthalamic nucleus) from monomodal (T2) at high or standard resolution. It gets an anonymized MRI brain volume in NIFTI format and produces a pdf report with the volumes of different structures.
Labelling protocol
To create pBrain example library, 15 high resolution (0.5 mm) T2 images were manually annotated by an expert in brain anatomy. This resulted in 6 labels for substantia nigra, red nucleus and subthalamic nucleus bilaterally (3 for each hemisphere).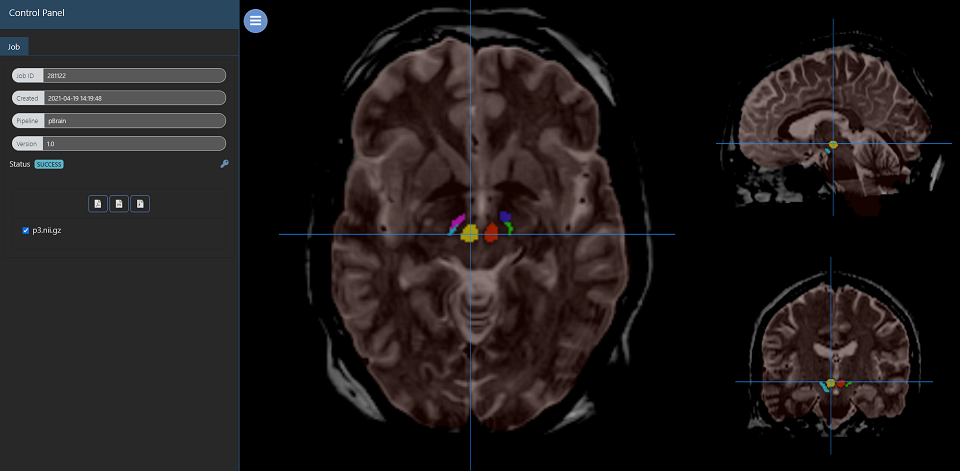 Report
Once the process is finished you will be notified by e-mail so you will be able to download a package including some image files and two (CSV and PDF) reports gathering all the volumetry values calculated from the segmentations. As you can see in the figure below the PDF includes patient information, subfield volumes and their asymmetries. It also includes several snapshots from the different labelling results as a quality control.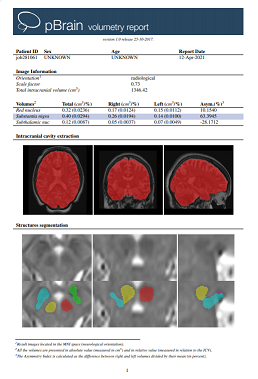 References
José V Manjón, Alexa Bertò, José E Romero, Enrique Lanuza, Roberto Vivo-Hernando, Fernando Aparici-Robles, Pierrick Coupé. pBrain: A novel pipeline for Parkinson related brain structure segmentation. NeuroImage: Clinical, 25, 102184, 2020. PDF